Your Brand's name is the first thing that your potential clients or customers encounter.

Today I will show you how it Get it Right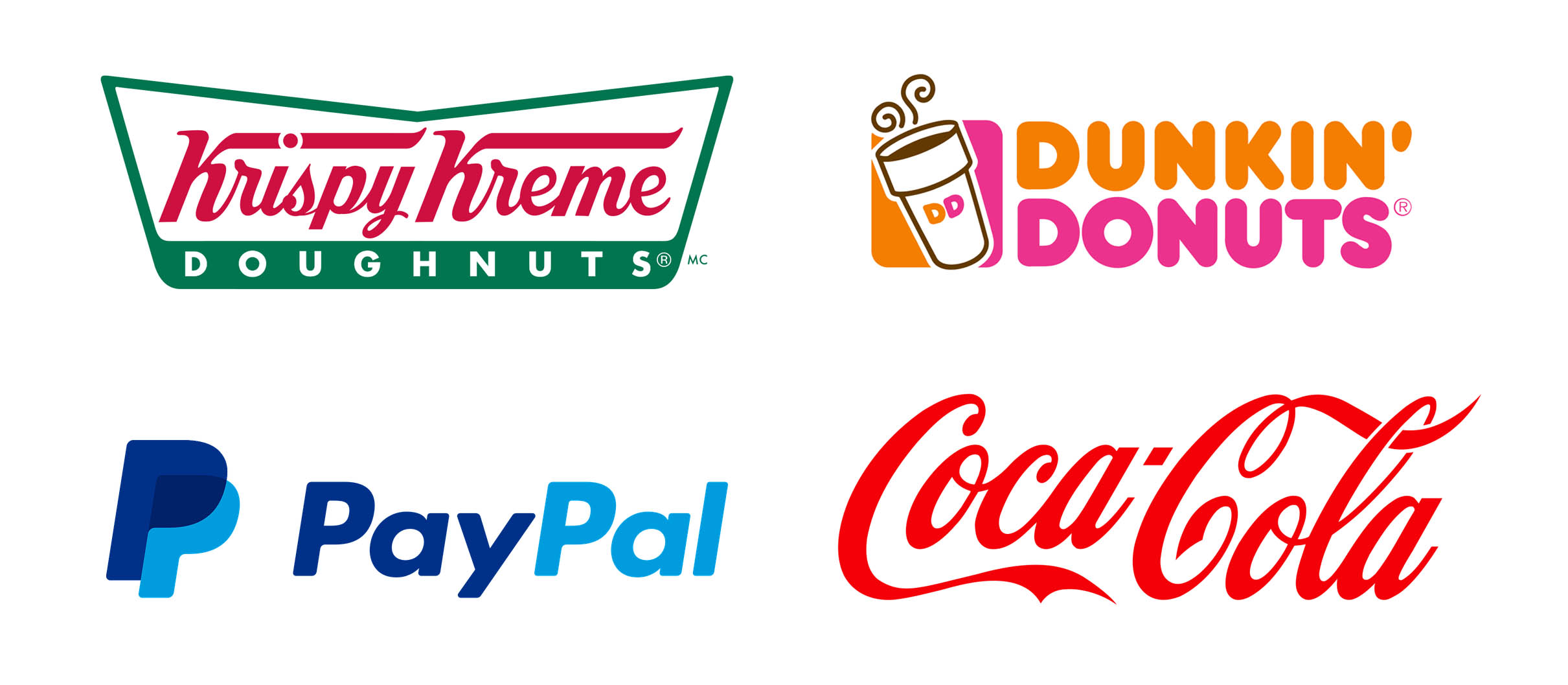 " Apple " would not have been the most valuable brand of the planet, had it been named "Bananas". In Branding, we need to consider various aspects to make something that directly hits your customers emotions.
For some brands, things go well and they might end up getting a spot at Grammarly's auto-correct just as Facebook did.
But that's mostly not the case. Sometimes even big establish brands end up reconsidering the choices just as the result of inappropriate naming. [ Data Source [1] ,[2]]
Master Card was changed to Master Card Worldwide for a few months thinking of it as a smart move, but as a result, People became suspicious of the brand's legitimacy
The Hut (was changed back to): Pizza Hut In 2009 after it showed a massive decrease in sales
Coca-Cola's brand name, when first marketed in China, was sometimes translated as "Bite The Wax Tadpole."
Gerber marketed baby food in Africa with a cute baby on the label without knowing that, in Ethiopia, for example, products usually have pictures on the label of what's inside since many consumers can't read.
Mercedes-Benz entered the Chinese market under the brand name "Bensi," which means "rush to die."
Vicks introduced its cough drops into the German market without realizing that the German pronunciation of "v" is "f" making "Vicks" slang for sexual intercourse.
While logos play a key role on how a brand is seen (we would teach you how to make logos from scratch in the upcoming tutorials ), References of business through verbal communications are still given by your brand name, Usually, when we encounter a brand, we spread it through the word of mouth , and if ever we want to use their services. We Google it up.
Now as we realize how important names are, let's get started with this tutorial
Choosing a brand name is divided among 3 Major Parts
1) What kind of name you want.
With more than 400 Million companies today. All most every name can be categorized in these following type
a) Eponymous Names :
The word eponymous means giving your name to something.
If you do not run a family business and happen to a budding entrepreneur. You should avoid Eponymous Names, it may sound an egoistic & Proudly. Which is not favourable for a new venture.
But there still are ways to come up with awesome Eponymous Names; look at this name below
Tesla: As you, all know the founder of the company Tesla is Elon Musk. Showing respect to the work and inventions of late Nikola Tesla. He Named his venture on the inventors the last name.
Some more companies having eponymous brand names are Adidas, Burberry, Disney
b) Descriptive Names :
Descriptive names are one of the best names that can be given to a company or business. The only Drawback they have in today's world is that they are much hard to own as someone may already be running a venture by the same name. Added to that these names require a lot of marketing efforts for getting good ranks on social media and search engine algorithms Some examples of Popular descriptive names are: American Airlines, Make my Trip, Tally c) Acronym on Names :
These brand names, are the most strategic names that one can use. As the name suggests, these brands go with acronyms.
Some examples of companies having acronyms on their names are: GE ( General Electric), HSBC ( Hong Kong and Shanghai Banking Corporation), KFC ( Kentucky Fried Chicken)
Let's study The example of KFC: Kfc as Kentucky Fried Chicken was doing good, for the 1st 20 years. Following this period the sales started to go down. The reason behind this was America's obesity; which had turned out to be a nationwide problem back in those days. The word Fried in the brand name triggered the wrong emotions in the customers, which became a red flag for those who wanted to avoid fried food. That is why the name was changed to KFC . and we all know how well they have done since then.
Real
Those brand names which have been ripped out of the dictionary
are known as Real Suggestive Names
Example: Uber, Slack
Composite
Those brand names which have been made by adding or removing two or more words to create impact
are known as Composite Suggestive Names
Example: Facebook, RayBan
Inventive
Those brand names which have been invented combining two words into a non-dictionary word ​
are known as Inventive Suggestive Names
Example: Pinterest, Kleenex
c) Associative name:
Those brand names which have associated meanings with their logos and work by reflecting imaginary meaning with their brands. Are known as Associative Names
Example :
RedBull: The history of the Red Bull logo dates back to 1987. It was then that the company owner Dietrich Mateschitz tasted the Thai energy drink called "Krating Daeng" (which means "red bull" in English). He was impressed by it so much that the idea of the new product and its logotype sprang into his mind almost immediately.
The emblem includes two red bulls butting heads in front of a gold spot, which can be interpreted as the sun and the power of bulls that you would get after drinking it.
Amazon: That yellow arrow is more than just a decorative swoosh. The Amazon logo was created to represent the message that it sells everything from A to Z (the arrow connects the two letters) and also represents the smile that customers would experience by shopping on the Amazon.com Web site (the arrow becomes a smile).
d) Non-English Names
These are symbolic names, taken from words in a language other than English
Example :
Samsung : 3 Pole stars in Korean
Lego: Means Play well in Danish
Hulu: A ball used to store precious things in Chinese
e) Abstract Names :
These names don't carry any particular meaning to them and are usually easy to be ranked on search algorithms. But sometimes these brands fail to connect with the audience without proper extensive marketing
Example :
Rolex, Kodak
2) What do you want your Brand to Say?
Now after deciding the name , you want to know what the name signifies. How do we decide that?
The significance of mostly all brand names can be classified in these two types. Let's learn about them with examples
a) Names with description + Functionality
Dell Computer Corporation: Michael Dell the founder is where the name DELL comes from and computing is the functionality
Microsoft: Founded by Bill Gates translates to the company which makes Microcomputer Software
Southwest Airlines: Signifies the place it operates from with what service they provide, in this case its flying passenger planes . This company is Founded by Herb Kelleher
b) Names with With Ideas + Emotions
Nike: Nike is the name of the winged goddess of victory and all its brand symbolises is winning
Go Pro: Go pro wants all its users to become professionally equipped while indulging in rugged sport this brand promotes heroism
Apple: Apple, as we all know, promote simplicity with usability
Google: Promotes the idea of collection Information with legitimacy
3) Check the names that have not already been taken.
The name that you choose should not sound wrong in other languages if you plan on making your company global
If the domain to your desired brand name is already taken and you have a budget constraint for marketing. Go for a new name.
Now as we are mostly prepared with our brand name lets learn about a motivating case study
Case study of Google's Parent Company Alphabet.
By far its one of the most awesome names that we have today
This name is an idea: alphabet is a set of letters that forms the basis of all communication. Hence Alphabet promotes all languages and cultures in a symbolic way
Alphabet in English dictionary consists of all letters A to z. Similarly, The company alphabet has companies with names starting from all Ato z in their fleet. Some of the most popular companies that we know are
G ) : Google
C) Calico
N ) Nest
M): Makani
and so on
It also encourages wall street buyers to purchase their stocks involuntarily making them feel strong and powerful as an Alpha
Hence = Alpha + Bet
plus its a real dictionary word
one of the biggest issues with alphabet was: www.alphabet.com had been taken by the car company BMW
but that did not matter
as 96 % of the people used google to search, and google was owned by Alphabet
to compensate that, domain extension Xyz was introduced . and the URL for the alphabet is: www.abc.xyz
Things cut short: Follow these 6 steps to Name your Brand
1) Make sure your brand has the best Verb Potential. Which means what easily gets on to peoples mind
Example: People use Search on google; Instead of Search the Internet
2) Make sure your brand does not translate to a wrong meaning in different languages
3) Make sure your brand's Initials start with something early in the alphabet order :
In online directories, the names are stored in alphabetical order. So basically being early in the alphabetical list helps you get more customers to your website, indirectly increasing your domain authority in the long term
4) Avoid names with Numbers
its difficult to type alphanumeric names on google search as a user. Which would in the long term decrease your Domain Authority
5) Avoid names rhyming with Big Brands
Do not keep names which match the names of big brands as that would make it more difficult for you to rank in SEO and would also decrease your credibility making it sound like a copied brand
6) Always Capitalize on the 1st Letter of your Brand
We want our brand to stand out
Even after learning all this, we know it is not easy to come up with names.
we want you to scale high with Lets Know Today
Use this tool named Namelix. To get ideas on the kind of name you want